Vanita Mm review by Sudipto Mandal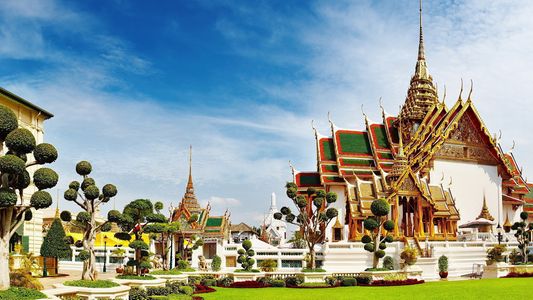 It was our first vacation together and that too, outside India. It was a memorable trip for us. We had a lot of fun and enjoyed our stay there. We started our trip from Hyderabad and our first destination was Phuket. And it was such a wonderful place. Nice weather, very nice people, great hospitality from Club Bamboo and Resorts. Very helpful staff.
Not so much crowd, traffic, beach was just couple of kms from our hotel. Phi Phi islands tour was awesome!! Just that we wanted more and more, but it got over :)
Next we went to Bangkok and it was lot different than Phuket. City life, Big Shopping Malls, Christmas decorations all around. Busy but beautiful place. East Makasin Hotel was nice and comfortable. Smooth checkin/checkout process there. Loved that about the hotel. Safari world was awesome!!!
Arrangements from Trip Factory was quite good. There was a small hiccup at the starting when we landed in Phuket Airport, but apart from that, everything else went all smooth.
Apart from all the good things, couple of pointers which would help others planning for similar trip there.
1. The transit time at Bangkok (to Phuket) - we got 2.5 hours approx. and there was lot of things to be done in that. So i would advice to try to have around 4 hours of transit time there.
- Get Visas
- Get a Thai Sim Card, and recharge for 7/8 days atleast.
- get security check done for next flight.

2. City Tour at Phuket and Bangkok - check how much time will be covered in this and where all they will take you. Get this information upfront itself, and plan some other activity on your own for the rest of the day. Bangkok half day city tour- if there is any option to opt out of it - that's better, you can plan much better things to do instead.

3. It would be good if Trip Factory could let us know before hand, how much time it would take each day for sight seeing, and what else can we plan for the remaining of the day (good options), it would be very nice.

I will look forward to plan more trips from trip factory based on whether i can get some improvements in the overall tour arrangement :). Thank you.