Alok Sharma review by Shamla Kunju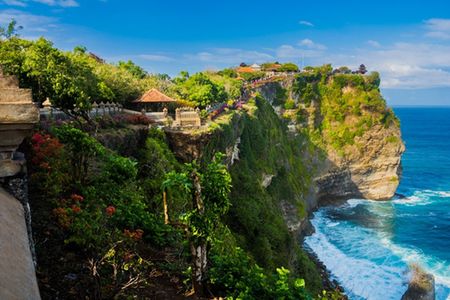 Trip to Bali was an awesome experience. Our guide. Mr. Alit, was knowledgeable and gave us insights of the places we visited. He also advised us places to visit & shop for at our free time.

Due to rains there we missed the spectacular view of sunset at Tanah Lot however the place was breathtaking. Had great time doing watersports at Nasa Dua. The beaches are clean with clear water.

The Hotel Sun & Spa was just 10mins walking to Legian beach. The hotel staff was helpful and the buffet breakfast served was also upto the standard. Daily housekeeping was done. Only thing we didn't like about the hotel is the shower area - it was too small, say around 2x3 foot. The swimming pool was clean and maintained well.

Bali is a must visit location and will definitely recommend TripFactory to my friends.

Thanks Alok to provide a good deal with the best itinerary. We enjoyed alot.