Subham review by Sukanya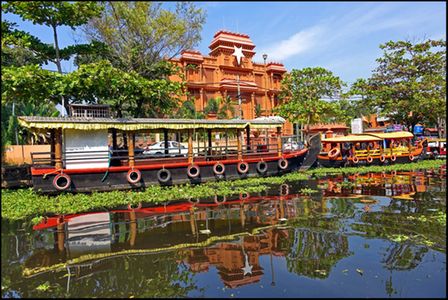 If there was one word that meant "beyond exceptional", I would use it to describe our trip with this travel agency.
Our agent Shubham and his team at understood the type of experience we hoped for and consistently delivered in all aspects. In fact, our expectations were exceeded. We can't say enough about our agent! He made it sure about our wants and safety and we felt he truly cared about us.
This was not a typical pre-packed highlights tour, it was a wonderful one of a kind custom tour allowing us to experience the diverse sights, culture, history, food and local people of the state.
We travelled a lot in 6 days as we wanted to see as much as we could. It was an aggressive schedule but we never once felt rushed due to the finely crafted plan from this agency.
Our accomodations were exceptional – from the houseboats to the luxurious hotel properties.
Our driver was always professional and cheerful; he was an experienced and safe driver. Having him accompany us throughout our entire tour enhanced it immensely.
Our only regret is we couldn't stay longer. We felt two weeks would have been ideal to allow for a few extra days to enjoy the splendor of the very unique and magical accommodations this travel agency secured for us.
We hope to return to Kerela again as it now holds a special place in our hearts.