Megha N R review by Sai Chintala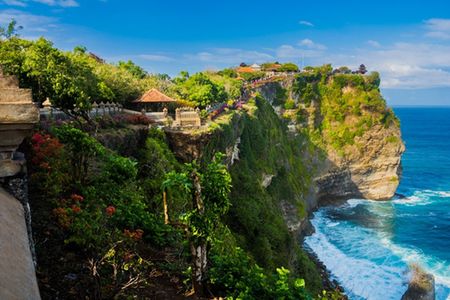 Positive:
- Super fast response for first the first query
- timely follow-up through out the process
- Megha was available to answer queries round the clock
- Value for money spent was decent
- Megha's diligence in ensuring my trip was without any major hiccups
Negative:
- Itinerary promised at the time of booking and actual itinerary was difference
- Agent at Bali (Alit) was non cooperative / flexible / supportive for any changes to the plan despite offering extra for change of plans
- Agent at Bali was moody and was not so pleasant to work with
- SUN Hotel was just above average place to stay. However, location was decent
- Parasailing was not available at water sports. quality of the sports was not great
- I could have been alerted about huge fee charged at Air Asia for extra luggage. I paid 9800 for 20 kg luggage. However, Megha help solve it for return trip where i paid INR 2800. we should have been alerted more agressively in advance
Bali Pics and experience can be seen in 7 blogs that I have written. Root blog is at
https://saichintala.com/2017/09/29/5-days-around-bali/
I once again want to thank Megha who did the best possible to help me with the trip, and make the trip as smooth as possible. I wish operation team was fast enough to help her help me address the queries.
Thanks,
Sai Chintala