Apeksha Agrawal review by Satyen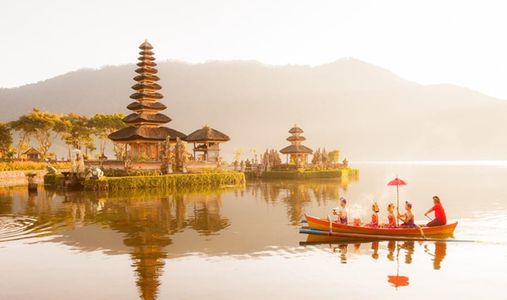 Great support and guidance from TripFactory, glad i chose TF.
About trip, Bali was a great experience with many positive and a few negatives.
Park regis-4.5/5, fantastic experience, strongly recommend to others.
Alam Puisi-4/5, beautiful beautifulll place, sweet and helpful people, lot of technical problems we experienced like wifi, AC, dirt in swimming pool, lighting poor. Rest was great, substantially recommend.
ICS support was great in almost all regards-4/5, driver (Yoga) was very sweet and helpful but very poor in knowledge as a guide. He felt insulted when i refused to go to more locations renting his car on my planned rest day.
Some major negatives were= 2 rounds of minor earthquakes gave us sleepless nights and we were robbed by an Arab man and his wife for 100$.
SCUBA, watersports a big "NO NO" not worth, not fun, strongly not recommended.

Bali is not as safe as was advertised by many, so would recommend TripFactory to advice travelers about phone snatchers, arab guy with hus magic tricks and to avoid walking outside after 9:30-10pm.