Taha Khanum review by Anthony Raj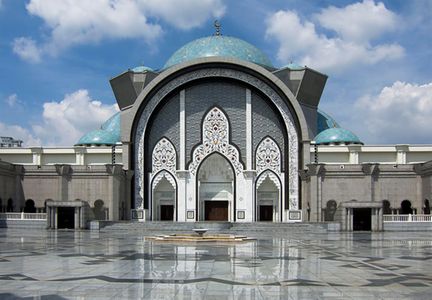 A truly amazing trip to Singapore and Malaysia along with my family. Excellently coordinated by Ms. Taha Khanum at Trip Factory, who did a great job. Fantastic suggestions from her, which made the trip all the more exciting. From the moment we landed in Singapore to the day we flew back, the transports were on the dot, prompt and very well organized. All the vouchers and a printout of the day-to-day plan was given to us on day one and everything went on as smooth as silk. I didn't have to make a single call to anyone throughout the trip. My family members enjoyed every moment of it and had an amazingly awesome experience. I strongly recommend planning a trip with Trip Factory as it was a totally hassle free experience.

Brings to mind the Jeep Compass ad on TV:-

One life, it's all we get,
to do the things we never thought we would,
to go where we never thought we would.
One life, to see all that is there to see,
to laugh a lot
to say the world is much better than I thought.
One life to live, to love,
to make most of our time,
to go on a journey of a life time.

The success of any organization is a direct result of its employees making significant contributions and striving to be the best they can be. And one of those is Ms Taha Khanum who displayed great talent, skill and knowledge and who strongly affected my decision to go along with Trip Factory. Any firm stands tall and gains a high reputation only when it has people of Taha's caliber on its payroll. She delivered a very high quality of customer service and her excellent co-ordination is immensely appreciated. I wish her a great future ahead.