Falak review by Naveen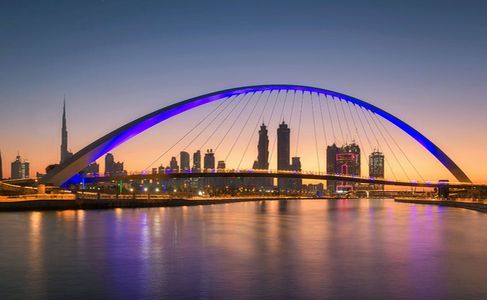 You Guy's are simply superb!

I was initially reluctant with these guys stating can I trust these guys for my 1st international trip?

Then came LADY GAGA my trip advisor Falak, I chewed her brains 50 plus times as I wanted best of offer, best of itterny, best of hotels she was very helpful all times with patience giving all required information with detailed information more than required, they never assumed that I was aware and reiterated all information a to z.

Booked for my Dubai trip on 18th January 2018.

Days neared to my travel and I was very scared that I have not met them ! is my travel organised? Went to Emirates site validated my tickets, logged in to UAE visa app and validated my visa, called Hyatt regency at Dubai validated my hotel booking and this gave my bit comfort.

Finally day arrived., Was surprised by calls by staff

1) Gentleman called me and created what's up group and said you have any issues anytime post the message and we will get into action.

2) Received 2nd call for travel giving whom to contact at Dubai, what to carry in flight, what not to carry, what time i am required to come to airport, process to follow a detailed plan .

3)Call now from Sweet lady falak reiterated above information

4) Received all coupons via email.

5) Received call from their international correspondence office and reiterated itterny and shared number of trip coordinator.

6) Arrived at airport things went smother and on landing at Dubai, could see my name board held by them greeted at airport and envelope containing Dubai map, contact details and local sim card preactivated.

7) Another what's up group created by them and was so accessible messages sent at even midnight was answers instantly.


Every single day I was kept informed about journey and no confusions or missouts

Guys you Rock and my going forward preference is only TRIP FACTORY and Falak particularly.

You score 10 of 10.