Best cheap hotels to stay in Manali
Here's a list of Best cheap hotels to stay in Manali recommended by our experts:
Located in Himachal Pradesh near the northern end of Kullu Valley, Manali is one of the most popular hill stations in India and the place everyone is guaranteed a memorable and completely tranquil holiday. This resort town is a veritable paradise - blessed with extraordinary scenic beauty and dreamy yet very real mist in the air, and so much to discover. Surrounded by high peaks in the beautiful green Beas valley, Manali is a year-round holiday destination. Soak in the fresh, salubrious mountain air on arrival and get ready for some unforgettable adventures on your holiday. The clear blue sky is a wonderful contrast to lush green forests, vast meadows and snow-capped mountains. Waking up to the beauty of Manali is an unforgettable experience. There are some great places with jaw dropping views to stay in Manali. Manali offers hotel accommodation for every kind of visitor – backpackers, moderate budget travellers, as well as indulgent vacationers. A comfortable stay at the perfect location is an added bonus. A haven for families, friends, backpackers and adventurers alike, Manali promises a holiday like no other. Mall Road in Manali is the heart of the town - focal point buzzing with exciting activity all day. Lined with many restaurants, vendor stalls, hotels, shops (and shopping zones) and emporiums, Mall Road is close to all sightseeing attractions and is perfect for local shopping along the streets. For those on a budget, here is a definitive list of the best cheap hotels to stay, in close proximity to the best attractions of Manali: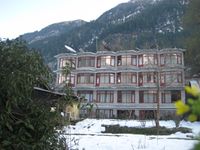 New Manali, Himachal Pradesh ,
Manali
HOTEL CLASSIC is situated in the valley of god (Manali) , the most beautifull hill station of India. 5 minute walking distamce from the Mall, This area is ...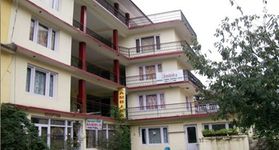 Model Town Manali - 175131 Hi,
Manali
Hotel Ambika is located in Manali and has easy access to some major areas within Manali. This hotel is known for services that guests can enjoy with total ...
Manali Holiday Packages on Sale