Most popular boutique hotels in Bali
Here's a list of Most popular boutique hotels in Bali recommended by our experts:
Welcome to the 'Island of the Gods'! One of the most beautiful places on earth, Bali is surrounded by turquoise seas and golden beaches and is a surfer's paradise! Bali is known for a lot of things – delicious seafood, surf worthy beaches, lush hillsides, spiritual retreats and endless outdoor activities, among many others. Bali is a tropical paradise and the beautiful beaches and resorts in Bali have adorned the covers of travel magazines for long. The best hotels in Bali boast the top features for a memorable stay in Bali close to all the main attractions. Many of these hotels and beachfront resorts are on the island's favourite beaches or main areas. For holiday goers seeking a luxury stay in Bali, there are several hotels that feature exquisite views and landscaping, world-class guest rooms, high-end spas, fine dining restaurants and warm hospitality. These are also the highlights of popular beachfront resorts in Bali. Regardless of your budget, however, the accommodation options for the traveller in Bali are immense – from five-star luxury hotels to resorts, cheap hostels, homestays, boutique hotels and cutting-edge design retreats. Backpacker hostels are a top choice for many. Even the most stylish hostels in Bali are not as expensive as you may expect – with neat, well-decorated rooms that often come with pools, homey lounges and prime surroundings. There are also several quaint boutique hotels that you'll find are well within your budget. Sun Boutique Hotel is a boutique hotel that offers luxury, taste and comfort at an affordable price. The hotel's 95 rooms and suites are built with modern-minimalist design at the center of lively heart of Kuta city. It is only 15 minutes from Ngurah Rai International Airport, 15 minutes to Kuta Beach and Seminyak Area, and only 5 minutes from the famous nightlife of Legian Street. Sun Boutique Hotel is surrounded with souvenirs shopping center too, which is only a walk away from the hotel. You could choose to opt for cheap accommodation so you can stay longer in Bali for more adventures! Here is a definitive list of budget boutique hotels in Bali with great amenities for a memorable stay: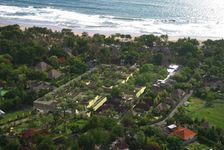 Jalan Sari Dewi 18, Seminyak ,
Bali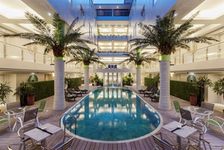 Jalan Sunset Road, Kuta, Badu,
Bali
Sun Boutique Hotel is a boutique hotel that offers luxury, taste and comfort at an affordable price. Sun boutique Hotel offers a 95 rooms and suites which are ...
Jalan. Bumbak No 42, Keroboka,
Bali
The Rumah Siam Boutique Hotel is located in Bali making it one of the best hotels to stay at while in town. The hotel features a wide range of modern facilities...
Bali Holiday Packages on Sale